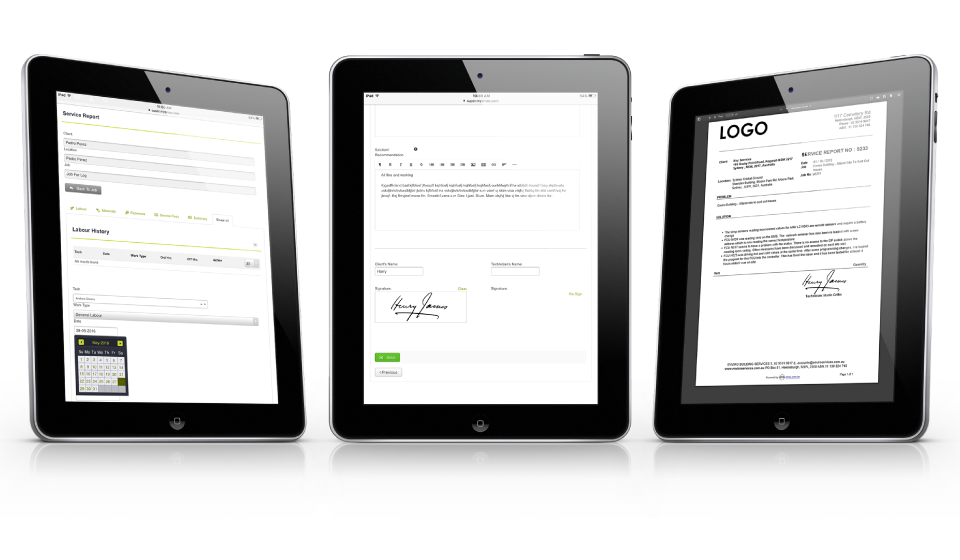 Produce:

• Create service reports that match industry standards.
• Design and edit a site-specific Risk Assessment template.
• Generate multiple service reports for a job or a single one for the entirety of a job.
Ensure accountability:

• Clients and staff verify the work carried out with a digital signature.
• Include a technician's service report comments when invoicing a job.
Automate:

• Data on labour, materials and other items added to service reports automatically gets sent to the job financials, invoices and timesheets.
• Email service reports directly to your clients or attach them to invoices.
Related Video