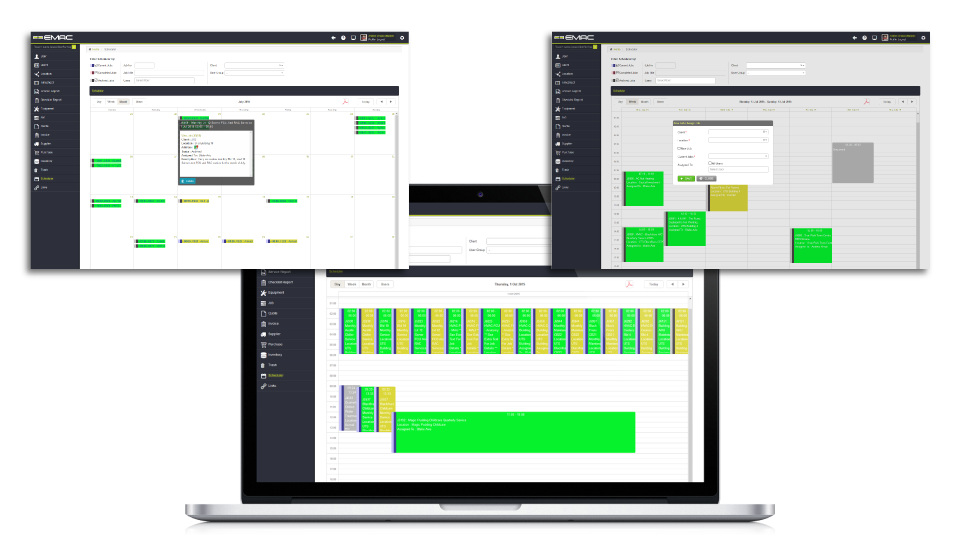 Assign staff teams to existing jobs in the scheduler.
Create new jobs directly from the scheduler.
Get an overview of your staff allocation to jobs on a single screen.
Assign staff to jobs for multiple days.
Monitor a job status and staff allocation through the colour-coded system of the scheduler.
Easily filter and search jobs.
Schedule periodic jobs up to 6 months in advance.


Related Video