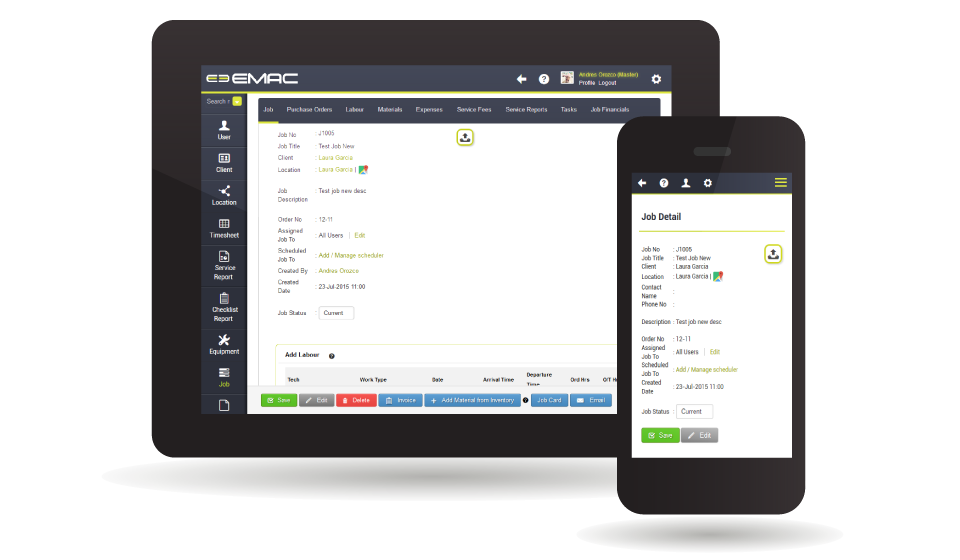 Stay in control:

• Set up different levels of access for each user or user group.
• View and alter job costs and item sell rates prior to invoicing.
Automate:

• Assign labour to a job and it will automatically create a timesheet entry.
• Stay on top of your job financials, which get automatically updated every time you issue an invoice, or add labour or other expenses.
Generate Reports:

• Create one or multiple service reports for a job.
• Produce RFIs.
Organise:

• Sort all jobs by 'Client' or 'Job Location'.
• Organize all jobs by their completion status.
• Add materials to a job from inventory.
• Add job expenses and fees, such as accommodation or equipment rental charges.
• Add notes, files or images to jobs.
Coordinate:

• Email jobs to different staff members.
• Assign tasks to all staff, individual users or user groups.
Monitor:

• Enter and monitor arrival and departure times or a total number of hours spent on each job
Related Video