Enviro Building Services is the premier energy management and automation specialist, offering cutting-edge, cost-effective control solutions and web-based facility integration designs for HVAC systems across a spectrum of facility types including, but not limited to: Commercial Buildings, Health Centres, Hotels, Defence, Universities, Data Centres, and Retail locations based in the greater Sydney area. It employs 21 staff, including apprentices, trades people, an estimator and office administrators.

"EMAC has been the best thing that we have introduced into our business. We feel as though we administer our business with a high level of efficiency and are able to minimise downtime in the field.

Matthew Cochrane, General Manager

Challenges
Enviro Building Services realised that much of its resources were being waster on inefficiencies in managing business processes.
Preparing quotes and other documentation for large jobs was a lengthy process.
Invoicing was done three weeks after completing a job.
Increase in the number of projects created challenges in matching labour and materials to the right job.
---

Solution
Enviro Building Services tested out multiple pieces of software before coming across EMAC. Affordability and user interface were the initial factors that convinced Enviro to give EMAC a try. "It was important that the staff with poor computer skills could use the software," explains Enviro's General Manager. The company wanted a long-term solution to accommodate future growth. Efficiency in managing multiple work locations, the ability to promptly issue invoices and managing different groups of employees were some of the benefits of EMAC that made Enviro a long-term customer.
---

Results
Enviro Building Services was able to streamline its business processes, maximise its efficiency and minimise downtime. More specifically:
Invoicing is done on the day of completing a job.
Materials and labour are always synchronised with the right job.
Purchase orders, labour and materials are now added to jobs and created on the go.
The company is able to take on larger jobs and manage all administrative work hassle-free.
EMAC supported the company's 78% revenue growth, 250% staff growth and expansion into Service and OEM Manufacturing over the last two financial years.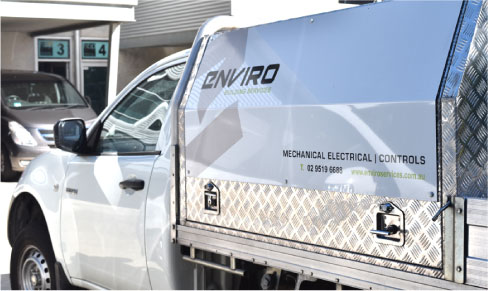 Enviro has been an EMAC user since September 2013.
You can learn more about Enviro Building Services here:
www.enviroservices.com.au
---