Energy Air Service Pty Ltd provides Mechanical Services & Refrigeration design, sales and service to the Hastings Valley and surrounding areas. Its projects range from individual home air conditioning installation to major projects, such as hospital mechanical services. Since its establishment in 2003, the company has grown to 22 employees.

"Major benefits of EMAC include the job cost analysis and inventory control features. We are also now able to manage large projects with progress claims and retentions. During 2015 we went paperless with all jobs, quotes, purchases and invoices processed via electronic media. Hard copy time sheets are also a thing of the past.

Phillip English, Operations Manager

Business Needs
Energy Air Service offers a fast and reliable 24 hour 7-Day service to its customers. Such commitment comes with the following needs:
Due to the company's large commercial customer base, it is required to purchase a considerable amount of consumable items, such as disposable air filters, fan belts, etc.
In order to be prepared for cases of emergency breakdowns and minimise downtime, the company has to carry stock of various air conditioning components.
To ensure incident-free workflow, the company enforces strict work safety policies.
Offering services 24/7 means the company should be able to dispatch its staff in a fast manner at any point during the day or night.
---

Challenges
As the company expanded, it found itself in need of a platform that could manage multiple business processes and handle larger, long-term construction projects.
A software used previously by Energy Air Service was not user friendly or customisable to the company's needs.
It did not interface with the company's accounting package.
It did not allow for remote usage by service technicians, limiting the company to producing hard copy job sheets for all service and installation growth.
Due to a large number of monthly maintenance jobs, Energy Air Service needed the ability to schedule recurring maintenance work.
---

Solution
After much research, reviews and analysis of business needs, Energy Air Service selected EMAC software. The company was prepared to work with Energy Air Service on tailoring and developing a package that would address all of its needs. The migration to the new package was completed within the first three months. Staff were trained on the EMAC software features and within a very short period Energy Air Service technicians were able to create new jobs, purchase orders, and take advantage of a number of other features while in the field. EMAC worked with Energy Air Service on improving their experience by gathering feedback and making the necessary adjustments.
---

Results
Energy Air Service went completely paperless with the help of EMAC. The software allowed them to:
Assign jobs remotely.
Create automatic timesheets.
Seamlessly communicate data between EMAC and the company's invoicing software.
Conduct job cost analysis.
Easily keep track of its inventory.
Manage large projects with progress claims and retentions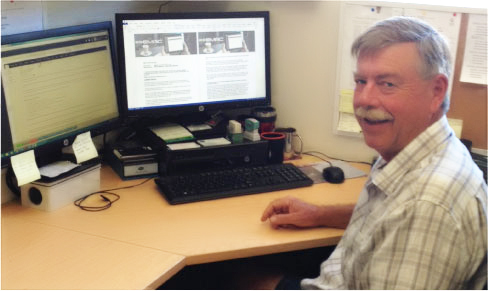 ---