Austral Air Conditioning is a leader in HVAC engineering, construction and maintenance services. The company improves the quality of our living environment by helping clients to design, build, operate and maintain facilities. Austral Air is a trustworthy partner for the long term. Established in 1994, the company currently employs 48 people.

"You don't realise just how much you over-complicate your own life with admin work until you start using the right tools. You get used to thinking that data management is a necessary hassle. EMAC helped us realise that it really can be pain-free. We never looked back!

Sumen Pillay, National Service Manager

Business Needs
Austral Air Conditioning handles projects of various sizes – from small-scale routine maintenance services to large-scale jobs, as, for example, the $26.3-million project the company managed for One Central Park in Sydney. Always striving to be a reliable name that executes high-quality projects in a timely manner irrespective of a project's size comes with a set of business needs, including but not limited to:
Prompt deployment of staff and equipment.
Managing multiple jobs at once: keeping track of the financials, staff schedules, equipment needs, etc.
Generating progress claims for large-scale projects.
On-the-go management of purchase orders.
Immediate updates on the status of jobs.
---

Challenges
Austral Air's continuous growth, both in terms of its staff and turnover, came with the challenge of efficiency when managing an increasing number of large-scale projects. More specifically:
Such processes as calculating, generating and tracking progress claims were not streamlined.
Balancing cash flows during growth periods required multiple spreadsheets. Each had to be updated separately on a regular basis to ensure data accuracy.
Handling jobs for National Service Agreement clients required even more meticulous monitoring of data, resulting in further complexities in data management.
The company was spending approximately 120 hours/week managing quotes as well on average 400 hours/week managing jobs – keeping track of the financials, staff schedules, timesheets, inventories, purchase orders and other admin work.
Due to the nature of its work, the company required the ability to manage such data as purchase orders, delivery status, labour hours and progress invoicing.
Communication on the status of invoices, purchase orders, inventory, materials, etc. was done primarily via e-mails, creating a delay in information distribution to relevant staff members.
---

Solution
Austral Air Conditioning realised that in order to keep up with the growth in demand for its services and the scale of its projects, it had to find a way to both unify all of its data and make it mobile. Having done research for available solutions on the market, the company eventually selected EMAC due to its "competitive pricing structure and highly responsive staff." Austral Air Conditioning team received an introductory training from EMAC, setting up multiple users with different levels of access. Over the next 5 weeks EMAC team continued to provide support to new users, assisting them in customising the system to the company's exact needs.
---

Results
As a first-time user of a cloud software that streamlines a range of business processes, Austral Air Conditioning received prompt assistance from EMAC in ensuring that the solution meets the company's needs. As a result, Austral Air Conditioning managed to:
Easily transition to the software without any data loss on any jobs.
Improve data accuracy and the speed of data communication.
Reduce the time spent on admin work by approximately 25% by eliminating redundancies in data input and management as well as enabling its staff to update information on-site.
Easily keep track of both individual jobs' financial status and the overall financial health of the company.
Digitalise its paper work.
Optimise the costs of delivering a major project, resulting in higher estimating accuracy.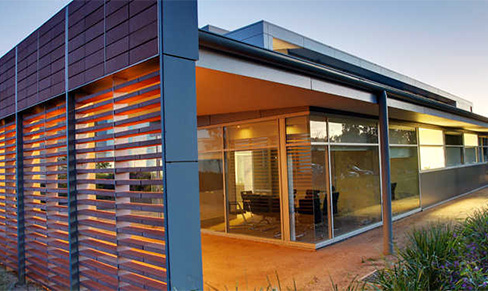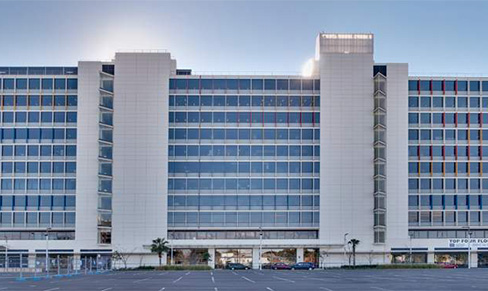 Austral Air Conditioning has been an EMAC user since April 2013
You can learn more about Austral Air here:
www.australaircon.com.au
---