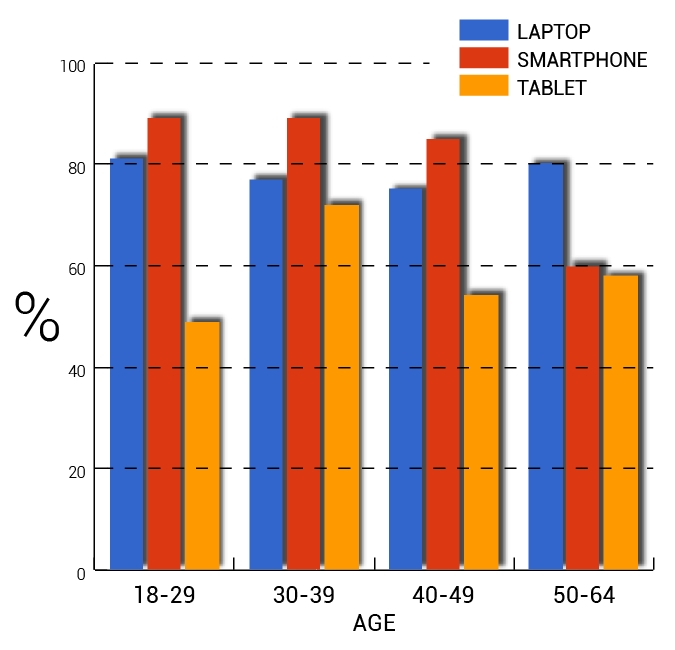 Australian population is a little over 23 million people. An overwhelming majority of Australians use at least one device to access the internet on a regular basis.
% of eligible population that used social media channels in 2015
Facebook appears to be a goldmine for reaching any audience a business desires.
Proportion of businesses that have a social media presence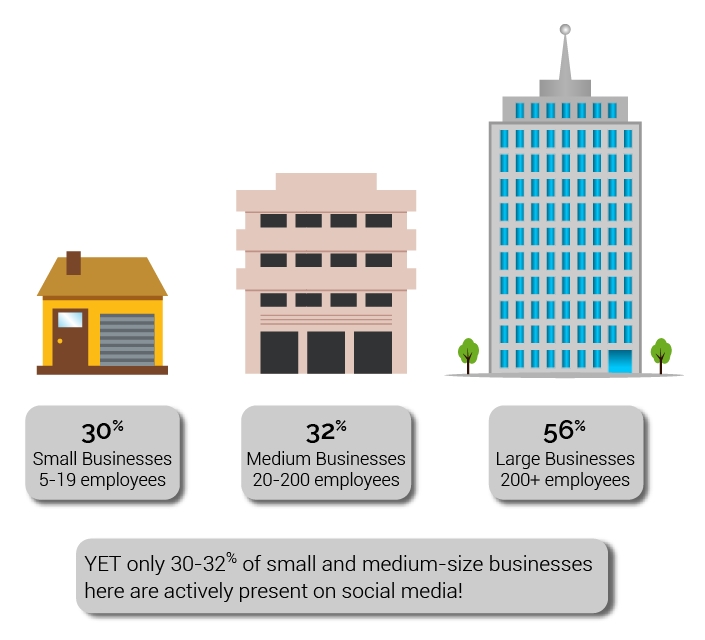 This is your chance to get ahead of your competition!