Keep track of every aspect of your business, anytime and anywhere.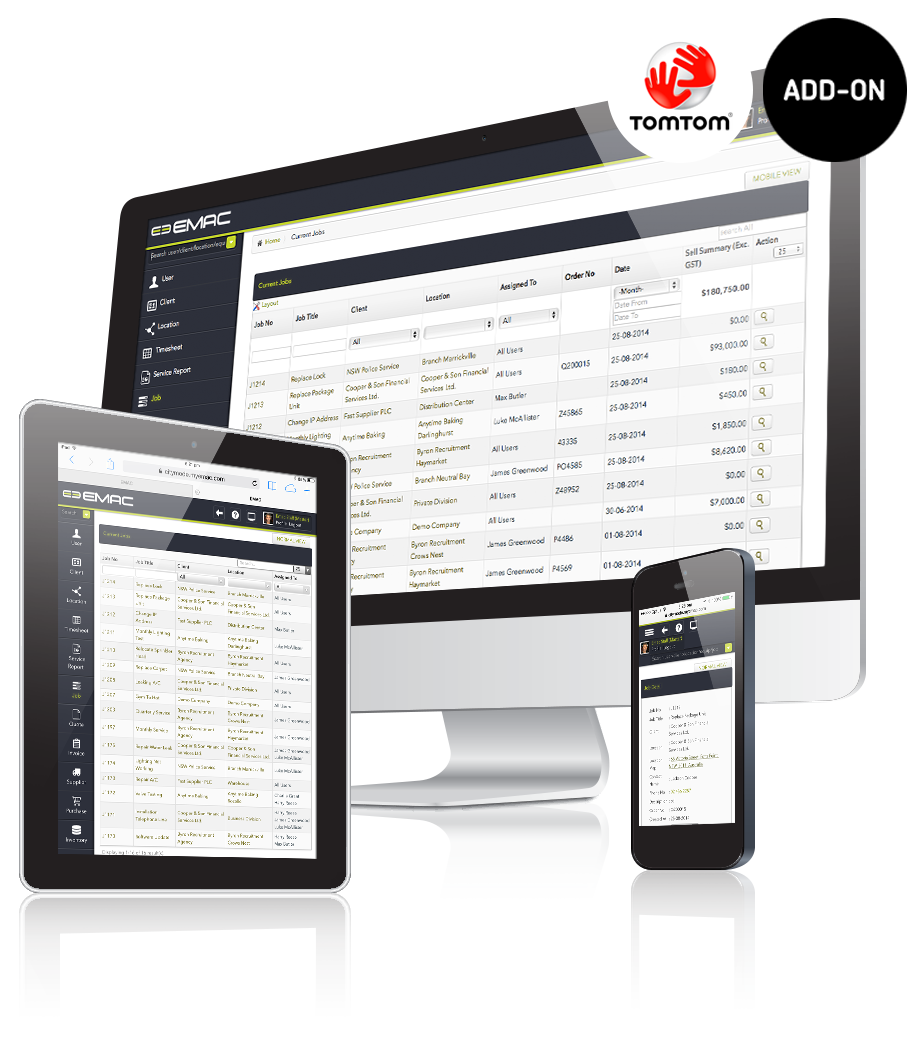 Emac is an intelligent cloud based – and real time – job management and billing tool which lets you stay up to date with your current projects, and saves you money by reducing labour downtime, improving efficiency in the office and helping to highlight problem areas in business productivity.
And the best thing is, because it integrates seamlessly with Tom Tom Fleet Software – it means all jobs can be sent directly from the job management system, directly to the GPS device of tradies that are working on your team.
That's great news when you're looking to save time, maximise job efficiency and improve the productivity of your business.